POBS-15-B-3-7-0 (Polarizing Beam Splitter)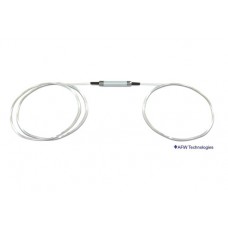 Product Code:
POBS-15-B-3-7-0
Availability:
1
Price: US$170.00

Description
Polarization beam splitter, 1550nm, 250um bare fiber, panda fiber all ports, fiber type for port3 is slow axis aligned to port1, 0.75m fiber length, without connectors, slow axis align to connector key, Min. Extinction Ratio 22dB without connectors


Specifications:

http://www.afwtechnologies.com.au/polarization_beam_combiner_splitter.html
Lead-Time:
For non-stocked items the lead-time is 2-3 weeks

Please note: product photos shown are samples only. Colours and styles may vary.