POBS-64-B-3-7-0 (Polarizing Beam Splitter)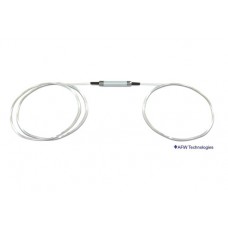 Product Code:
POBS-64-B-3-7-0
Availability:
1
Price: US$180.00

Description
Polarization beam splitter, 1064nm, 250um bare fiber, PM 980 panda fibre all ports, fibre type for port3: panda fibre and slow axis aligned to port1, 0.75m fibre length, without connector, Min. Extinction Ratio 22dB without connectors


Specifications:

http://www.afwtechnologies.com.au/polarization_beam_combiner_splitter.html
Lead-Time:
For non-stocked items the lead-time is 2-3 weeks

Please note: product photos shown are samples only. Colours and styles may vary.