CWDMM-M-SM-4-1471-L-0.5-3 (CWDM 4CH multiplexer)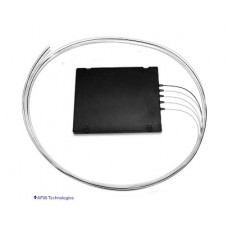 Product Code:
CWDMM-M-SM-4-1471-L-0.5-3
Availability:
2-3 weeks
Price: US$225.00

Description
CWDM multiplexer, 4 channel (1471,1491,1511,1531), 900um jacket, 0.5m length, without connectors, (120x80x95) Aluminium

Specifications:
http://www.afwtechnologies.com.au/cwdm.html

Lead-Time:
There is x1pc of this item in-stock without connectors.
The lead-time is 3-4 days to add connectors.
Please specify which type of connector you need when ordering.

If this item is not in-stock the lead-time is 2-3 weeks.


Please note: product photos shown are samples only. Colours and styles may vary.
Prices are subject to change without notice.