MM1-FC-FC-600/630-C3N-1-0.37NA (Multimode Patchcord, 0.37NA, FC/PC, 1m)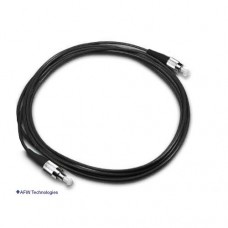 Product Code:
MM1-FC-FC-600/630-C3N-1-0.37
Availability:
2 weeks
Price: US$95.00

Description
Multimode Patchcord, FC/PC connector end1 and end2, 600/630µm step index silica core/hard polymer clad fiber, 3mm flexible nylon jacket(1200um/3mm), 1m length, 0.37NA


Lead-time:
Based on an order quantity of 1-5pcs and the fibre and connector availability, the lead-time is 4-5 days.
For higher quantities please send us an email to discuss the lead-time.
If the fiber is not in-stock the lead-time is 2-3 weeks.


Please note: product photos shown are samples only. Colours and styles may vary.