MM1-FC-FCA-105/125-C-2-0.22NA (Mutimode patchcord, 50um core, FC/PC-FC/APC, 2m)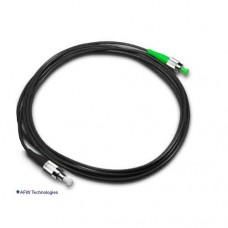 Product Code:
MM1-FC-FCA-105/125-C-2-0.22NA
Availability:
3-4 days
Price: US$50.00

Description
Multimode Patchcord with 105/125µm NA0.22 MM fibre, acrylate coating, 2m length, 3mm cable jacket, FC/PC connector end 1 and FC/APC connector end 2 both ends, Silica/silica step index optical fibre, Low OH for VIS-NIR wavelengths

Note:
FC/PC and FC/APC connector ferrules are Zirconia Ceramic ferrules.
Metal/Alloy ferrules are also available for FC/PC.
Lead-Time:
If this item is not in stock the lead-time is 3-4 days.


Please note: product photos shown are samples only. Colours and styles may vary.